Introduction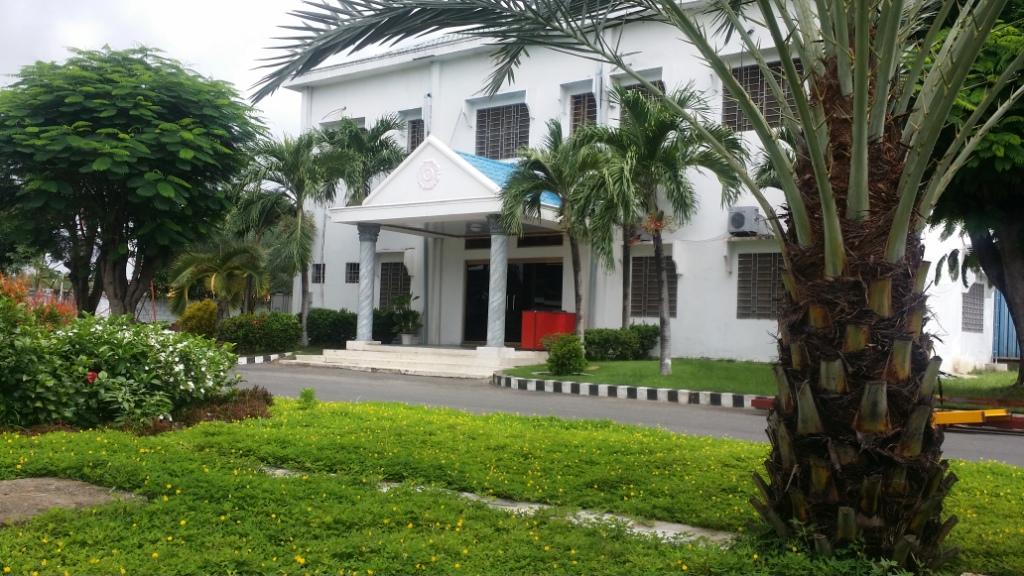 Myung Sung Vina Co., Ltd is a 100% Korean invested company with imported machinery line from Korea, technology from parent company in Korea brought to Vietnam. Established under the Investment License No. 16 / GP issued by the Ministry of Planning and Investment on December 16, 2002.
Factory located in: Long Phu Hamlet, Phuoc Thai Commune, Long Thanh District, Dong Nai Province , Viet Nam . With modern machines and professional workers, our company specially produces many products related to PVC, 
- Tarpaulin: Awnings, truck tarpaulins,  advertising banners, tarpaulins boat canvas , swimming pool
- PVC plastic film: raincoat, tape production, electric tape, cover, cover the cold air in closed room, backpack, bag.
- PVC  mesh plastic: used to cover construction (dust, insect), seagate
Products new
News
Notification !
Recently by the product Myung Sung company vina many bad objects to counterfeit. Therefore, we recommend that you note the following features to avoid buying counterfeit goods, counterfeit goods, poor quality goods:
1 / On each package rolls our company always have:
         - A stamp on anti-counterfeit stamp on which detailed description of anti-counterfeit stamp and some specific characteristics to ensure customers identify the true.
          - A laser anti-counterfeit laser hologram. This type of anti-counterfeit stamp is only used once, if removed and will not remain intact to paste again. On the stamp of the company is a M-shaped image is inserted in the letter S. The anti-fake look at three different angles will appear three different images as in the picture attached to the side.
         - The product packaging with full brand name of Myung Sung Vina.
        - The stamped package shows the contents of the product information, production date, place of manufacture, etc. in accordance with the law.
2 / The company has a proprietary trademark, so that the word "Myung Sung Vina" is attached to the top of the last letter in Myung Sung Vina: "Myung sung vina"
Products
Support
: Vũ Thị Tâm

: (+84)0947320037

: vuthitam0676@gmail.com

: myungsungvina01@gmail.com

: 0251 3542 966

: Seo Koung Suk

: sksvietnam@hanmail.net
Follow me
Counter session
Online: 20
Today: 22
Yesterday: 218
Total: 68813
Maximum: 358
Date maximum: 02.07.2019